Explore the Pinnacle of Relaxation with RMT Massage in Richmond Hill
If you're on a quest for the finest RMT(Registered Massage Therapists) massage in Richmond Hill, you've come to the right place. Our seasoned RMTs are experts at tailoring their massage techniques to your unique preferences and requirements.
As Richmond Hill's Premier RMT Massage Therapy provider, we proudly offer top-notch RMT massage therapy services catering to the entire York Region. Whether you're grappling with acute or chronic pain, muscle tension, discomfort, or simply seeking relaxation, our RMT massage therapists are here to assist you.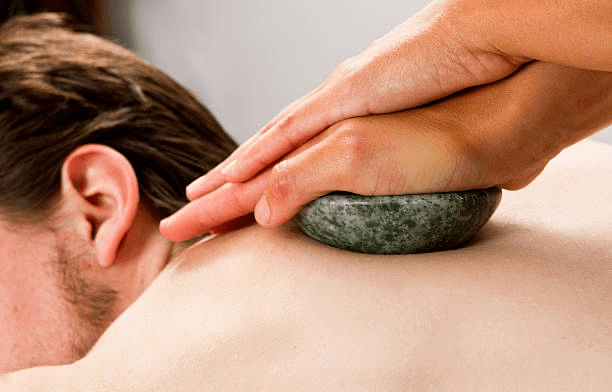 Exploring the World of RMT Massage in Richmond Hill
Our repertoire includes a variety of massage techniques, from Swedish and Deep Tissue to Sports and more. Don't forget to inquire about our Signature Hot Stone Massage, meticulously crafted to dissolve the stress of tight schedules and busy routines. For those seeking quality time with a loved one, we offer private sanctuaries dedicated to RMT Couple Massage in Richmond Hill.
Why Entrust Your Well-Being to Our RMT Massage Therapy Services?
At Yonge Rehab, our unwavering commitment is to help you combat stress, reduce tension, manage pain, and enhance your mental and physical well-being through RMT massage. We extend our dedicated support to individuals from Richmond Hill and its surrounding areas, aiding them in stress relief, tension reduction, pain management, and overall well-being through RMT massage therapy.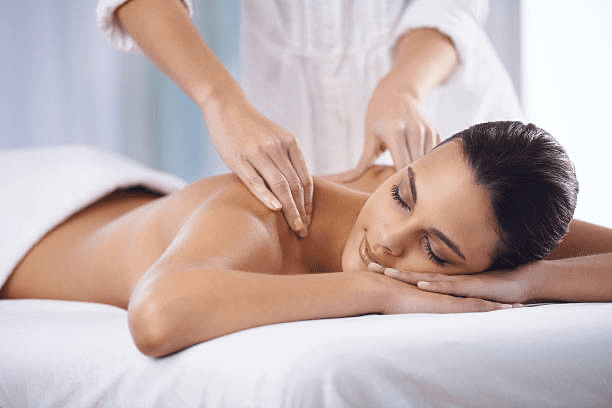 Our trained staff offers personalized care, assessing your unique needs. We provide RMT massages, reflexology, and wellness treatments. Our RMT massages combine various techniques for optimal results. We excel in customer service with skilled therapists, making us the go-to for RMT massage in Richmond Hill.
We offer a comprehensive range of natural therapeutic healthcare services, all under one roof. Your well-being is our top priority, and this commitment, coupled with our outstanding practitioners and doctors, makes us truly exceptional in the realm of RMT massage therapy in Richmond Hill. We aim to educate our patients in self-care techniques, empowering them to take charge of their own health and well-being.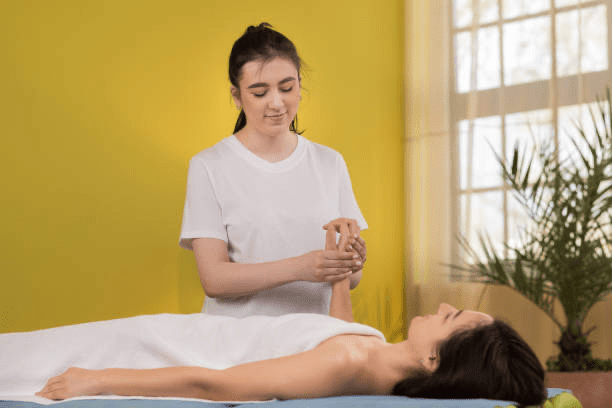 Unlock the Benefits of RMT Massage Therapy
1. Relaxation for Your Body:

Many of us find it hard to relax due to our busy lives. Daily stressors, long computer hours, lack of exercise, and poor sleep affect our bodies. Stress leads to excess cortisol, causing issues like muscle pain, headaches, weight gain, and digestive problems. RMT massage is an excellent way to relax, relieve stress, and improve overall health. One session can bring significant relief.
2. Stress Reduction:
Therapeutic RMT massage doesn't merely relax your body; it also boosts your energy levels and reduces stress. Regular visits to our RMT massage therapists can enhance your mood, functionality, and productivity. It provides emotional and physical stimulation, helping you rediscover the joys of life through RMT massage therapy.
3. Enhanced Circulation:
One of the significant advantages of our RMT massage therapy in Richmond Hill is the improved circulation achieved through soft tissue manipulation and pressure. Consistent RMT massage therapy can aid in reducing lactic acid buildup and the accumulation of toxins in your muscles and skin, significantly reducing recovery time. Tense muscles often result in decreased blood flow and prolonged recovery from soft tissue injuries and pain, making RMT massage essential for enhanced circulation.
4. Improved Function and Performance:
Our RMT massage therapists collaborate closely with our physiotherapists and chiropractors to ensure the best outcomes for patients. Their use of various soft tissue techniques accelerates injury recovery and facilitates a swift return to beloved activities. Experience improved function and performance through RMT massage therapy.
5. Lymphatic Drainage:
Our RMT massage therapists are well-versed in lymphatic drainage techniques that can be of immense help in post-operative lymphedema or swelling stemming from various causes. Lymphatic drainage accelerates recovery from orthopedic injuries or surgeries, making it an essential aspect of our RMT massage therapy services.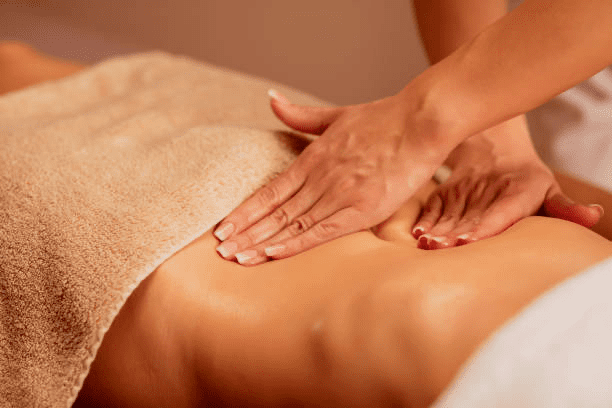 Experience the Healing Power of RMT Massage
Schedule your RMT massage therapy session with us today and embark on a journey toward a healthier, more relaxed you. Discover relaxation, rejuvenation, and well-being through the transformative benefits of RMT massage.