If you're seeking the finest registered massage therapy in Richmond Hill, your search ends here. At Yonge Rehab, our skilled Registered Massage Therapists (RMTs) are dedicated to tailoring massage techniques to meet your specific needs and preferences.
In this article, we'll delve into the world of registered massage therapy, highlighting its benefits and why Yonge Rehab is your go-to destination for exceptional care.
Understanding RMT in Richmond Hill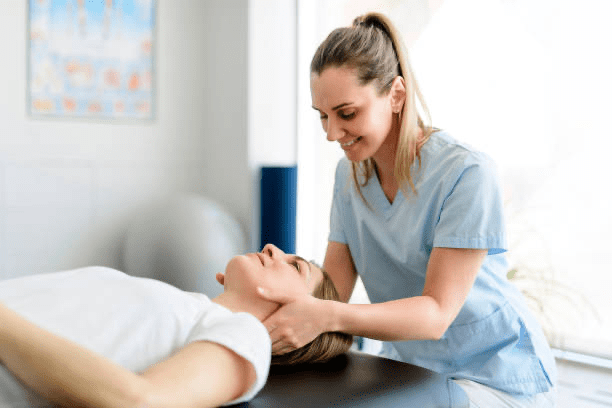 Yonge Rehab stands as a leading provider of registered massage therapy in Richmond Hill, serving not only the local community but all of York Region. Whether you're grappling with acute or chronic pain, muscle tension, aches, strains, or simply seeking relaxation, our registered massage therapists in Richmond Hill are here to assist you.
Meet Our Skilled RMTs in Richmond Hill
RMTs are healthcare professionals accredited by the College of Massage Therapists of Ontario. At Yonge Rehab, our RMTs use touch to manipulate muscles and soft tissues, offering a wide range of benefits. Through their expertise, our therapists provide pain relief, aid in injury recovery, enhance circulation, reduce stress, promote relaxation, and contribute to overall wellness.
Collaborative Care for Optimal Results
Our experienced RMTs at Yonge Rehab collaborate closely with our physiotherapists and chiropractors. This collaboration ensures that your massage therapy is not only therapeutic but also accelerates your recovery process and minimizes the risk of future injuries. Our comprehensive approach to care sets us apart, providing you with a holistic solution to your health needs.
Why Choose Our RMT Services in Richmond Hill?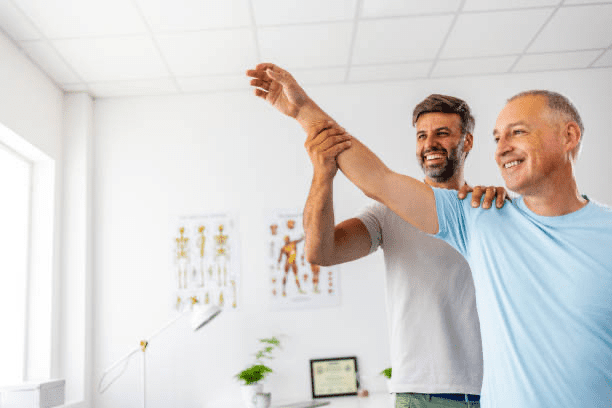 At Yonge Rehab, we are dedicated to helping you reduce pain and embrace life's moments with greater ease. Our innovative neuromuscular and sports therapy incorporates cutting-edge massage techniques that soothe muscles and rejuvenate your nervous system. What sets our services apart?
Experience and Ongoing Education: All our massage therapists are registered and continually engage in courses and training to master advanced techniques. This commitment ensures that you receive the highest standard of care.
Personalized Treatment Plans: Each therapist takes the time to understand your unique condition and tailors a personalized treatment plan. Your plan may include acupuncture, chiropractic care, or physiotherapy to address your specific needs.
Targeted Pain Relief: Our massage therapists are skilled at pinpointing the source of your pain. They utilize deep tissue massage techniques to alleviate discomfort and relax muscles, resulting in quicker recovery.
Preventive Advice: In addition to the massage session, our therapists provide valuable advice on preventing pain recurrence and safeguarding your well-being.
Benefits of RMT in Richmond Hill
RMT in Richmond Hill offers an array of benefits: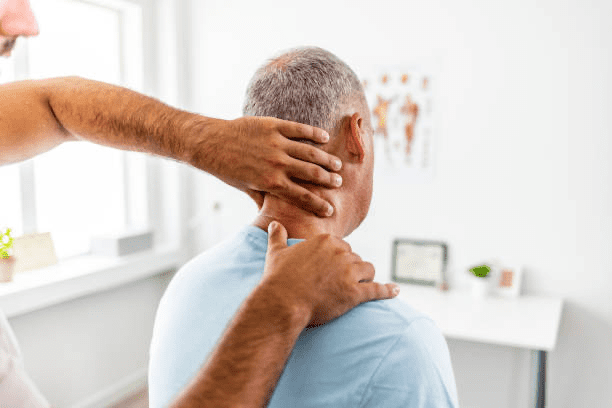 Stress Reduction: Massage therapy is a powerful way to combat stress, promoting both physical and mental well-being.
Improved Circulation: Manipulating soft tissue during massage enhances blood circulation, reducing the buildup of lactic acid and toxins while speeding up recovery.
Enhanced Function and Performance: Collaborative care with our physiotherapists and chiropractors ensures that injuries recover faster, allowing you to return to your favorite activities promptly.
Lymphatic Drainage: Our therapists are skilled in lymphatic drainage techniques, which aid in post-operative recovery and reducing swelling.
Mainstream and Growing: Massage therapy is now a mainstream practice, gaining popularity daily across all social circles. At Yonge Rehab, our RMTs provide therapeutic massage and exceptional customer service.
In conclusion, registered massage therapy in Richmond Hill is a gateway to pain relief, relaxation, and overall well-being. Yonge Rehab's experienced and dedicated RMTs are ready to assist you on your journey to a healthier, pain-free life.
Whether you're dealing with specific conditions or simply seeking relaxation, our RMT services can make a significant difference in your life. Don't hesitate to seek the benefits of registered massage therapy at Yonge Rehab in Richmond Hill. Your well-being is our priority!